A woman imprisoned in Texas said in April, staff realized she might have contracted COVID-19 when she spiked a 104-degree fever. Prison authorities placed her in solitary confinement. 
"It was filthy with just a mat," she said. She started coughing that night. "I was woken up to a 'provider' telling me I tested positive for the virus and was told to take 10 deep breaths every hour and to drink a lot of water." 
She wasn't allowed phone calls and couldn't buy more stamps. As she got sicker, she struggled to breathe. 
I could barely talk, it was so hard. And all I was told again was to take 10 deep breaths every hour.
The current health crisis has exposed the low standard of care and negligent conditions that incarcerated populations have faced for decades. Thousands are being arrested and jailed as protests erupt across the country to decry the continued violence against Black people — spurred by the murders of George Floyd, Breonna Taylor, and too many others. All of these people are at increased risk of contracting an infectious disease that has already disproportionately harmed Black communities in both health outcomes and financial impact. 
In the second virtual installment of our Impact/Ideas series, journalist Keri Blakinger of the Marshall Project and Impact Justice's Sia Henry discuss health and wellness in confinement, learn about the experiences of incarcerated people during COVID-19, and explore the role journalism plays when oversight fails.
You Can't Socially Distance in Prison
is part of our Impact/Ideas series of book discussions, presentations, and panels designed to provoke fresh ideas about the future of our criminal justice system.
About the speakers:
Keri Blakinger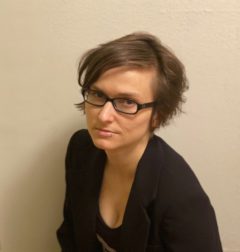 Keri is a staff writer at the Marshall Project whose work has focused on prisons and prosecutors. She previously covered criminal justice for Houston Chronicle, and her work has appeared in the Washington Post Magazine, VICE, the New York Daily News and NBC News. She is the organization's first formerly incarcerated reporter and is currently working on a memoir to be published with St. Martin's Press.
Sia Henry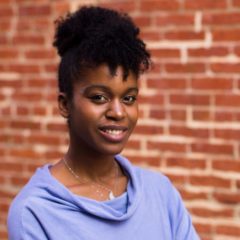 Sia is engaged in efforts to dismantle the criminal legal system by supporting communities across the country in establishing pre-charge, restorative justice diversion programs. In fall 2019 she led a delegation of state legislators; community-based advocates, including formerly incarcerated people; and funders to tour correctional facilities and meet with government agencies and prison abolitionists in Norway and Finland. She previously engaged in impact litigation at the Prison Law Office, where she monitored prisons and jails to improve conditions of confinement. She has also worked with the National Prison Rape Elimination Act Resource Center, striving to ensure sexual safety in confinement spaces. Sia graduated from Harvard Law School and Duke University and serves on the Board of Directors for the Prison University Project at San Quentin State Prison.