From the Housing Affordability Breakthrough Challenge by Enterprise Community Partners and Wells Fargo
We're thrilled to announce that Impact Justice's Homecoming Project has been selected as one of six winners among nearly 900 applicants from Enterprise Community Partners and Wells Fargo as part of the Housing Affordability Breakthrough Challenge!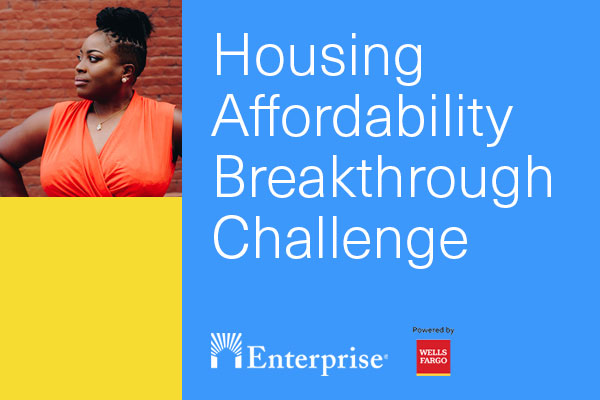 This two-year, $2.5 million award will have a catalytic effect on the program: taking it from a small pilot into a phase of significant growth and expansion. This funding will house 120 people returning home from incarceration, expanding it from Alameda County, CA to neighboring county Contra Costa, allow deeper evaluation on the impacts of the program, and prepare for larger replication and scale. 
The national competition began in January 2020 to find the most innovative and scalable solutions to increase housing affordability across the U.S. After two application rounds, Impact Justice was among 15 finalists invited to make a 10-minute virtual pitch to an independent panel of judges. The Homecoming Project was one of two winners chosen from the Resident Services and Support category.
The Homecoming Project launched in August 2018 as a first-of-its-kind pilot responding to the critical need for affordable housing and supportive services among individuals returning to Alameda County, who have been sentenced to 10 or more years in prison—a group that has the lowest risk of recidivism, yet is at highest risk for homelessness. The program carefully matches formerly incarcerated participants with community members who have available living space and can offer six months of housing in exchange for a daily stipend. 
We offer our congratulations to the other grant winners: cdcb come dream. come build. (Texas), Forterra NW (Washington), Center for New York City Neighborhoods (New York), Gulf Coast Housing Partnership (Alabama, Louisiana, Mississippi), and Preservation of Affordable Housing (Ohio, Massachusetts, Missouri). 
You can visit the Breakthrough Challenge website for more information.
We want to extend our heartfelt thanks to our partners and supporters for your help get us here. You can sign up to receive updates about this project and more news from Impact Justice!