The first time I had a weapon pointed at me, it was by a police officer. I was 8 years old.
The first time I was arrested, I was on my way to pick up video game controllers. Who knew it was then that I would feel like I never really had control of my life?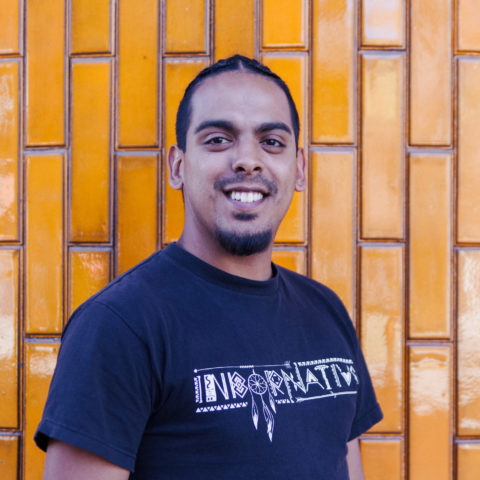 I remember it was a shotgun and a pistol both aimed at the vehicle I was in, and the police officers were yelling at me and my brothers to get out of the vehicle.
The police officers shouted to get out and get down on the ground, just like the video game Grand Theft Auto. My brother opened the door while telling my 12-year-old brother and me to not move or say anything. I heard three more cars quickly approach and park, surrounding our vehicle.
I looked to my brother for guidance and saw fear in his eyes while he put his hands up. At that moment, I felt like my life was not mine.
Two police officers approached my brother and arrested him on the ground. I looked back in my seat and was staring at the barrel of a pistol. One police officer came to the door and tried to put cuffs on my hand. No explanation, no easing into it.
The metal cuffs were too big for my wrists, and my small hands kept shaking them off because the police officer still had his weapon in his hand pointed towards me.
This is why I hate zip ties.
He put me in the back of his police car, separating me from my two brothers, and drove back to our house down the street. I remember the air conditioner being on full blast, thinking the temperature was as cold as my heart.
We drove in front of my house and I watched multiple officers invade what I called home through the side gate, the front door and backyard. They arrested my mother too.
The officer who arrested me asked if I could tell him what was going on in my home, and if I understood what was going on.
I simply responded how I was trained: "No."
What was he going to do, beat me or shoot me? This man just pointed a gun at me and then expects me to trust him.
What was I supposed to tell him? That my mother was in prison before for selling something I had no clue about? Then put my family in danger and be put into a foster care system? I did not know how to express my situation with anyone except family.
What would my mother say to me when she heard that I spoke with a police officer about how she makes her money? I would be disowned.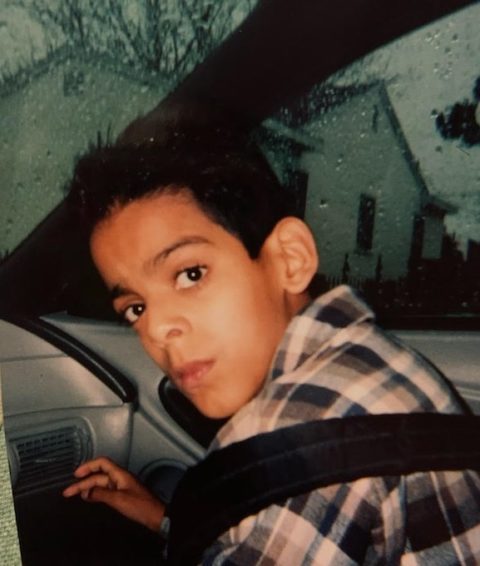 How long would my older brother be gone? I dreaded the thought.
These were the thoughts in my mind as an 8-year-old watching my brother Gera get arrested.
That was my first interaction with a police officer. I wish it was different.
I work so that kids do not go through what I experienced. I serve to help heal others who have gone through my experiences.
In addition to coming back again this year as a senior member of the California Justice Leaders, I also volunteer with the Inland Empire Fair Chance Coalition, which works to reduce employment discrimination based on previous justice system involvement.
Over the last year, I have volunteered over 100 hours with the Anti Recidivism Coalition (ARC) and partnered with the Bella Vista restaurant and The Edible Schoolyard Project, servicing over 50 families in eight months in Stockton, California.
I feel it's my duty as a human being to be involved in my community. The people I serve make it worth it every day. Many of them are just like me — formerly incarcerated individuals trying to get their lives together, system-impacted people with powerful stories to share and the elderly who bless me with their smiles.
I remember days where I would work four to five hours in the morning as a California Justice Leader on Zoom calls with ARC, then immediately go to Bella Vista to prepare food boxes and meals for low-income families. I did this for about five months in 2020 during the pandemic when most people were afraid to interact with each other. In a time where people were unsure of themselves, I decided to be sure and try my best to give back to my community.
Like my mentors Michael Tubbs [Stockton mayor] and Ty-Licia Hooker [executive director of the Student Success and Leadership Academy] instilled in me in my teen years, change starts with action. I believe that if I put good energy out into the universe, it will always come back to me.
Rodolfo Buenrostro is a senior member of the California Justice Leaders in Los Angeles, California and works with the Anti-Recidivism Coalition as a credible messenger. He was incarcerated for 113 days on charges that were later dropped.
Editor's note: After the world rose up against the killing of George Floyd and Breonna Taylor in the summer of 2020, and the rise and visibility of white supremacy extremists, several members of Impact Justice's California Justice Leaders wrote personal blog posts to reflect on their experiences with the justice system and law enforcement. For the next month, we will publish these stories in partnership with Juvenile Justice Information Exchange.