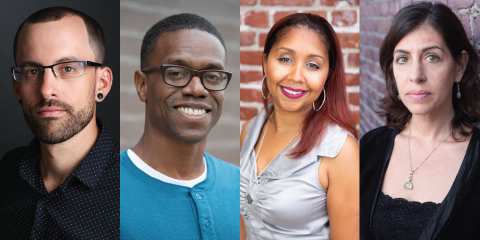 What is the human impact of conditions today inside a prison? How would we describe the wide gap between what prisons say they are trying to accomplish, and the actual effect of incarceration on the people inside, and why does it matter? How do we work to make prisons more humane while we also work to dismantle mass incarceration?
On Wednesday, December 5, 2018, Impact Justice is hosting three panelists to explore these questions from their diverse personal perspectives. This forum is part of Impact Justice's Impact/Ideas series of occasional conversations, book discussions, and panels designed to provoke fresh ideas about the future of our criminal justice system. The panel will feature:
Shane Bauer, the author of the new book American Prison, spent four months undercover as a corrections officer at Winn Correctional Center, a private prison in Louisiana. He witnessed horrific conditions at the facility, which he documented in a high profile article in Mother Jones magazine, and later expanded into a book.

Emile DeWeaver is an organizer, author, and journalist who helped found Prison Renaissance, a community of artists who are incarcerated, while serving 67 years to life in prison. His sentence was commuted by Governor Brown in December of 2017 for his community service and story of transformation. He is a Fellow at Impact Justice.

Terah Lawyer coordinates Impact Justice's Homecoming Project, a pilot program based in Oakland to match returnees from prison with available housing. Her work focuses on housing as a bridge between incarceration and successful re-entry. Her personal experiences with incarceration inform her perspective on the impact of conditions.

Michela Bowman (moderator) is Co-Director of the National Prison Rape Elimination Act (PREA) Resource Center, serving as a content expert, and providing technical assistance. She has worked to improve conditions in prisons and jails for more than 20 years.
The panel will take place from 1-2 p.m., followed by a signing by Shane Bauer of copies of his book. Books will be on sale courtesy of Mrs. Dalloway's bookstore. Seating will be limited, so please RSVP. Light refreshments will be served. Please join us!