Women, specifically BIPOC women, are uniquely impacted by the inequities of the criminal justice system. As the fastest growing incarcerated population, women have and continue to bear the visible and invisible impacts of failed systems.
Gina Clayton-Johnson, Executive Director of Essie Justice Group, joined Impact Justice's Aishatu Yusuf for a virtual conversation delving into this topic in our latest virtual conversation. Watch their conversation below.
Gina and Aishatu shed light on the following topics and calls to action:
Women, justice, and the movement is part of our Impact/Ideas series of book discussions, presentations, and panels designed to provoke fresh ideas about the future of our criminal justice system.
About the speakers:
Gina Clayton-Johnson

Gina Clayton-Johnson
 is the Executive Director of 
Essie Justice Group
, which she founded (named after her great grandmother Essie Bailey) in 2014 to harness the collective power of 
women
 with incarcerated loved ones to end mass incarceration's harm to 
women
 and communities.
Gina has spent more than a decade advocating for communities of color.
As an undergrad at University of Southern California, she became a youth organizer for the NAACP, leading campaigns addressing campus policing, voter registration and state sentencing laws. Her experiences as an organizer and civil rights activist in South Los Angeles led her to pursue law. In her first year as a student at Harvard Law School, someone Gina loves was sentenced to 20 years in prison. Despite years of work in racial justice and organizing prior to law school, it was this painful personal experience that would put her on a new course.
As an attorney in Harlem, NY, Gina represented women of color who were facing eviction as the result of a family member's criminal matter. She designed and implemented the Housing Defense Practice at The Neighborhood Defender Service of Harlem after seeing how women with loved ones behind bars were suffering, resulting in weakened communities. Gina began to look for organizations and academic literature that addressed criminal justice with a focus on women with incarcerated loved ones – and found none.
She founded Essie Justice Group for those women.

Aishatu Yusuf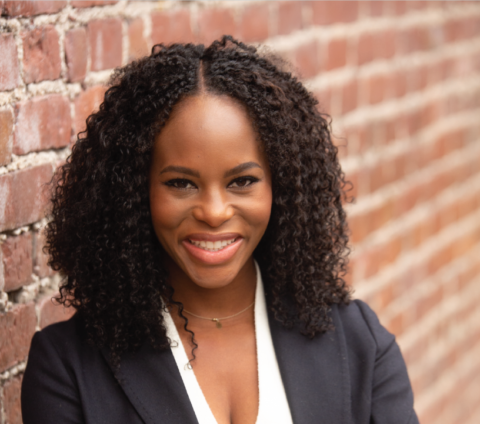 Aishatu Yusuf has spent the majority of her career working within multiple social systems with the purpose of creating better outcomes for marginalized youth, young people, and their families. Throughout her career, she has focused on child safety, youth and adult legal system reform, child protection, and education policy. With the belief that change must be envisioned through an intersectional lens that captures race and gender identity, Aishatu has worked to reduce the education, health, and employment barriers for formerly incarcerated women; evaluated the strengths and needs of girls in gangs; and conducted research and drafted policy recommendations that address interrupting school to confinement pathways for girls of color. Aishatu has presented her research at numerous conferences, has trained educators and law enforcement professionals across the nation, and has authored and co-authored various articles, book chapters, and other publications.
Aishatu now leads Impact Justice's California Justice Leaders-AmeriCorps program. Prior to joining Impact Justice, Aishatu worked at the National Council on Crime and Delinquency, and she currently serves as the senior education and re-entry policy fellow for the National Black Women's Justice Institute. Aishatu holds two bachelor degrees from the University of Utah and a master's degree in public administration from Northeastern University.