In September 2005 I was at a 99 cents store in East Oakland when I got into an altercation with a gentleman in the store. I fought physically with him and a group of people, and had an asthma attack. An ambulance was called, and I was placed in the back where there were two male EMTs and two male police officers. Instead of giving me asthma medication, I was given something that made me feel like I was comatose for four days. I still don't know what they gave me.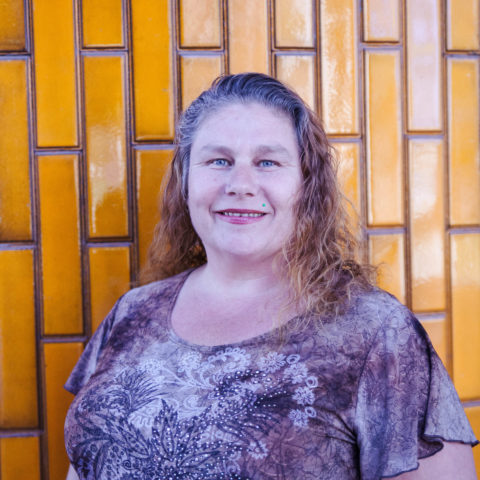 After a day in the hospital, my son's father took me home but I could barely recognize him. I slept on the couch on the first floor of my three-story townhouse because I couldn't walk up to my bedroom. Twenty-four hours later, my niece woke me up and said I had been sleeping for a whole day and that I should eat. I made my way up to the second floor and went to the bathroom. My stomach was on fire and blood began coming out of my rectum. I couldn't comprehend what was happening to my body. I ate something and went back to bed.  
My niece woke me up again the next day to eat again. I didn't know I had been sleeping for a whole day. I went to the bathroom, and saw more blood coming out of my bottom. I was so groggy and didn't know what was going on. The next day when my niece woke me up to eat and yet more blood came out; I knew I was raped. I tried to report it to the police, but, each time I tried to report it, I was arrested and placed on a 51/50 hold, which is a 72-hour hold for psychiatric evaluation. I was even tasered in the back. This happened repeatedly over the course of two weeks. This incident made me scared to come out of my apartment for months.
It has taken me a long time to get over the fact that I was raped. I could not report it because I was probably raped by the police. I could not understand why this happened to me, so I recently concluded it was because at the time, my 15-year-old daughter was out on the streets prostituting and I had no way to stop her. I feel like I was raped because I could not control my child. 
I don't remember how many times I got arrested for trying to report the rape. I do remember the last time because this ordeal led me to give my 5- and 10-year-old children knives to protect me from the police. There was a SWAT team and helicopter this time. I was scared out of my mind. I got arrested again for child endangerment. I was put in a holding cell for three days and was only given one apple to eat. The district attorney did not pick up the case so I was released.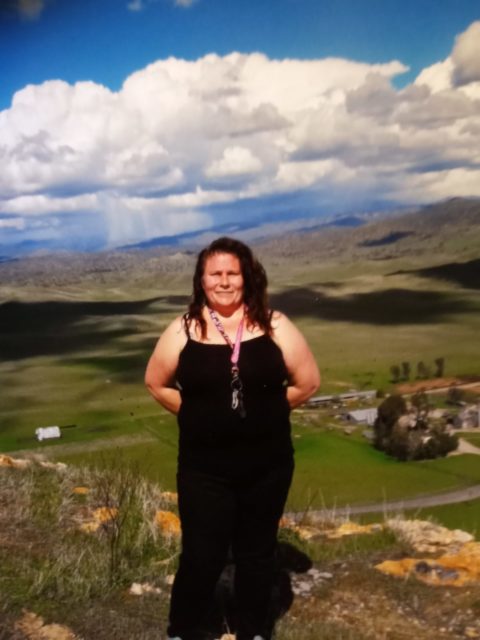 Later, my son's father said I had a warrant for my arrest because the district attorney decided to pick up the charges against me. After what I had just gone through in the holding cell, I did not want to go back. So I went on the run. I was so scared that they would kill me, and all I wanted to do was report a rape. I got arrested in a different county for evading the police because when they went to pull me over, I was too scared to stop. So I kept driving until I got to my brother's house. I did a year and a half in prison.  
Maybe it wasn't the police who raped me; perhaps it was the EMTs, or perhaps it happened at the hospital. Regardless, I was raped and bled out of my rectum for 14 days. I tried to report it but ended up in Patton State Hospital. 
I know there is good and evil in everything in life, and I will probably never know what happened to me. I do know that I feared for my life and was scared of the police for many years.  
I lost everything I had worked for. I was 30 years old and in the process of buying my own home; I had even opened escrow. I was a single mother working three jobs trying to provide a good life for my children. I can never get back what I lost from this chapter in my life. I have been blessed with many things since then—I have two more daughters that I probably wouldn't have had if I did not move back home to Tulare, County after I got out of prison. I was also blessed to spend the last two years of my mother's life with her before she passed away. I have four beautiful grandkids. Everything happens for a reason and sometimes these things are bad.  We have to keep going and be grateful every day we are blessed to wake up.
Lucy Bobenrieth is a graduate of California State University, Fresno, where she received a bachelor's degree in sociology. She is a stay-at-home mother who hopes to go back to school to obtain her master's degree in the near future.
Editor's note: After the world rose up against the killing of George Floyd and Breonna Taylor in the summer of 2020, and the rise and visibility of white supremacy extremists, several members of Impact Justice's California Justice Leaders wrote personal blog posts to reflect on their experiences with the justice system and law enforcement. For the next month, we will publish these stories in partnership with Juvenile Justice Information Exchange.