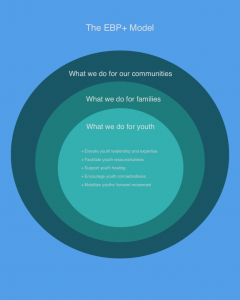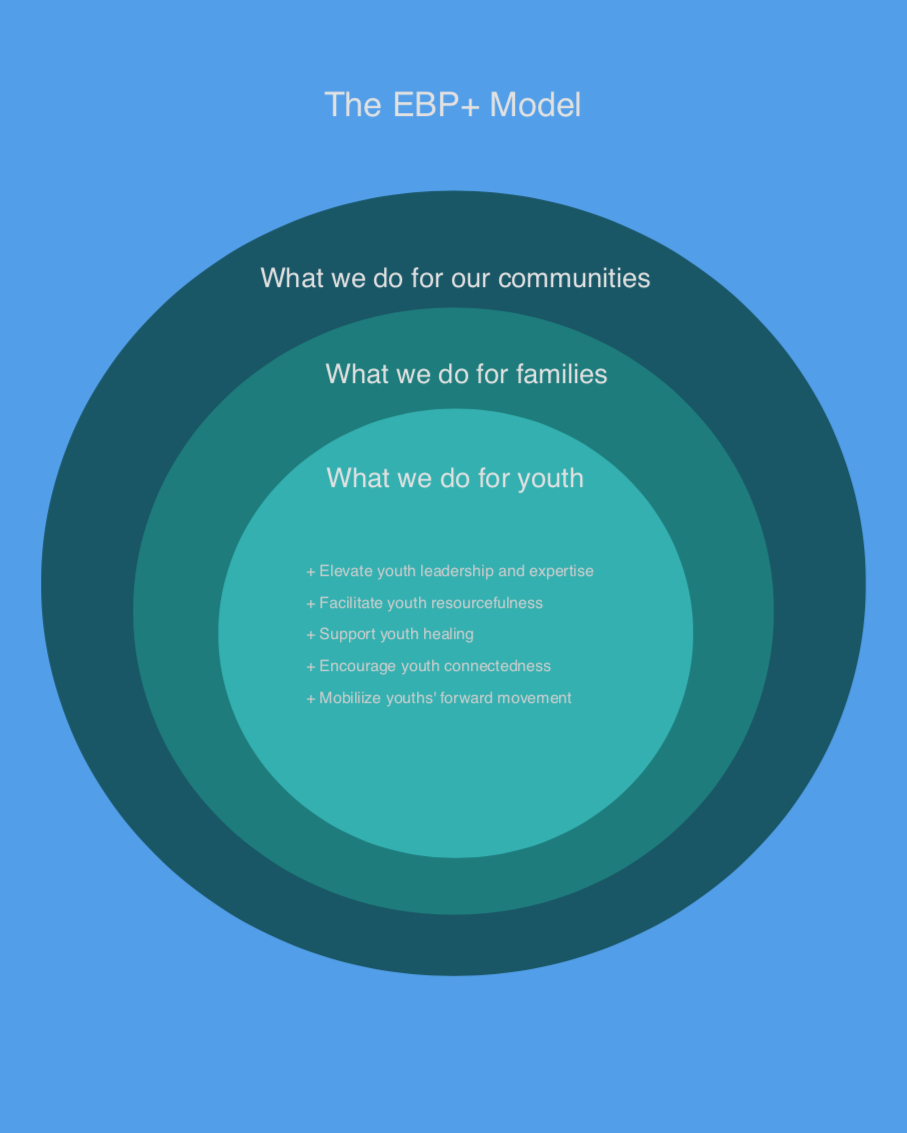 Download
Twelve community organizations (known as the EBP+ Collaborative), in partnership with Impact Justice and the W.H. Burns Institute, are developing a program model that can be used as an alternative to incarceration for youth charged for serious and violent crimes. The EBP+ Collaborative has issued this policy brief, presenting the work, vision, and values of these 12 organizations across the country.
Although the organizations are geographically dispersed, they carry central commonalities in practice and ideology. There are several tenets within all these organizations, central to the development of a program model to serve as an alternative to incarceration. All 12 organizations:
Choose organizational leaders and staff from the same communities they serve. This means most leaders and staff are of color and/or previously incarcerated.
Value the lived experiences of leaders and staff as much as formal educations.
Run the organizations using intentional social justice and healing frameworks.
Develop programs rooted in cultural beliefs and practices.
Provide a range of holistic services.
Maintain relationships with youth and their families beyond formal program participation.
Run their organizations centering youth vision and leadership.
Work to own land and buildings to establish economic independence and sustainability.
The model these organizations use has been intentionally developed for youth of color with serious and violent charges, with the goal of providing viable alternatives to incarceration. Once analysis of the model is complete, the EBP+ Collaborative will write and disseminate reports across the youth justice field. The Collaborative hopes to reshape the discourse around justice-involved youth of color and push legislators to invest in communities leading the criminal justice reform movement.