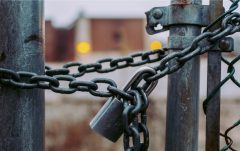 Download
This report offers guidance for local stakeholders, advocates, and reformers on how youth facilities can be repurposed to better meet community needs.
Between 2006 and 2016, almost 100 youth detention facilities were closed in California, largely due to the decreasing rates of youth incarceration throughout the state. As youth detention rates continue to fall, communities where these facilities are located must decide whether the skyrocketing costs of keeping them open are worth it, and what more effective and humane alternatives could look like. The report offers considerations and strategies for community leaders to incorporate as they make these important decisions and begin planning ahead. Through two case studies of facilities in Lancaster, CA and Nevada County, CA, it outlines a thoughtful process to support a closure and repurposing campaign. 
 Key findings of the report include:
Develop a comprehensive research plan

that incorporates surveys, needs assessments, and in-depth interviews;

Involve local community residents

to understand how they view issues related to criminal justice, incarceration, and community needs;

Respond to community concerns

to design an effective closure and repurposing campaign that generates community support.