"Right now I believe there are four youngsters."
"Only four?!"
"Yes."
"Wait, you're saying four percent, right?"
"No. There are only four."
In a country of 5.5 million people, there are only four youth currently incarcerated in all of Finland, all between the ages of 15 and 17. Children under 15 can not be charged with a crime.
This exchange is emblematic of the many surprising conversations the Impact Justice delegation had this week in Helsinki, Finland. Our group of 23 state and local officials, formerly incarcerated and social justice leaders, attorneys, philanthropists, journalists and authors, and an urban planner/architect are in Finland and Norway to tour prisons and meet with incarcerated people, facility staff, and members of government agencies and justice groups. The goal for the first half of the trip was for the delegation to gain an in-depth understanding of how Finland significantly reduced its prison populations while both radically shifting the focus of their penal (and broader criminal justice) systems from punishment to rehabilitation and healing.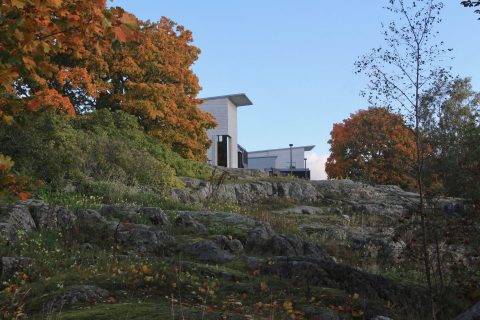 We were also shocked to learn that the average amount of time adults spend in prison is 11 months and the average length of incarceration for a "life sentence" is 15 years, though it can be served in as few as 10 years or even three if the person being sentenced is under the age of 21. A person can only be placed in solitary confinement for a maximum of 10 days and is rarely held for more than two. And incarcerated people are permitted to leave the facility for several days to spend time with their families during the holidays.
Earlier this week, we visited two types of prisons. Helsinki Prison is a closed prison, a model we're more familiar with in the US. The other was Suomenlinna Prison, an open facility where incarcerated people are permitted to leave the grounds to work and go to school. A fence was installed not to keep the men inside but to keep the tourists out. Open prisons comprise just under half of all Finnish prisons.
The delegation also met with Professor Tapio Lappi-Seppälä, the Director of the Institute of Criminology and Legal Policy, and one of the original architects of the dramatic reduction in Finland's prison population. He described a calculated set of reforms that cut the country's incarcerated population in half over two decades, most of which did not cost the country anything, and have ultimately saved them in the cost of prisons, as well as human costs. During his presentation, Professor Lappi-Seppälä used data to make the very clear case that we "cannot change behavior with imprisonment." He added that while people may at first appear to support tough-on-crime policies, "if you give the public information about alternatives [to incarceration] that can actually reduce crime, support for punitive responses goes down."
You can't understand Finland's approach to incarceration in a vacuum. You have to examine the role of imprisonment in the context of a society with a strong welfare system. The Finnish government has ensured that all residents receive a living wage, creating a significantly more equal distribution of wealth compared to that found in the US. This is paired with free healthcare and higher education, strict gun laws, and a system-wide work-life balance that honors the needs of working parents.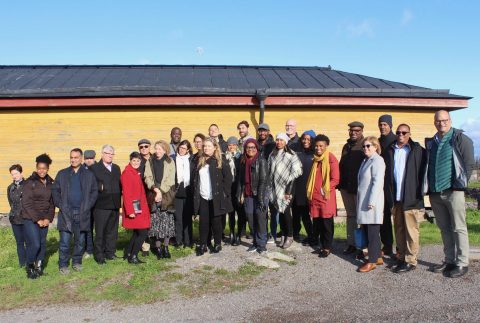 Many of us are grappling with the question of whether the US is too broken; built upon too violent, racist, and genocidal of a foundation — one that we have still yet to come to terms with — to ever realize a way of life that countries like Finland have achieved. While we have yet to agree on an answer, this is not a reason to give up on exploring other models, societies, and approaches to caring for one another.
For too long, many of us in the US have operated under a false dichotomy, an assumption that we only have two options: either support increased policing and incarceration or do nothing and accept violence and crime. But those are far from our only options. That is why these kinds of trips are invaluable. Through this experience, we are rethinking, dreaming, and imagining beyond that false dichotomy to instead begin considering what is truly possible when we challenge commonly accepted beliefs and leverage our power, resources, and wisdom.
The next stop for our delegation is Norway, where we will learn about how the country maintains its already exceptionally low incarceration rate. We're excited to share more reflections and learnings upon our return. Thank you for your support.