Plenty of people now know Jamesetta Guy, or at least they know about her heart-wrenching journey through a cruel legal system as chronicled in the New York Times Magazine. I know her personally. For the past several months, I've been supporting her as she begins a new phase of her life, and she's been inspiring me. 
I'll never forget sitting by her side in that courtroom and telling the judge about all that Jamesetta was accomplishing before he dismissed her from probation, lifting the last layer of the carceral system from her life. 
By some measures, Jamesetta's story is extremely unusual: The same judge who set in motion a series of events that sent a 16-year-old girl to prison for 41 years later acknowledged that injustice and freed her. But her story is also a reflection of our country's obsession with punishment. Not only are long sentences common, but laws and prevailing stereotypes conspire to ensure that people leave prison branded with a scarlet letter and facing a series of rejections: no, you can't live here; no, we won't hire you; no, you can't get a loan to go to college.
The Homecoming Project is working to change that reality. The project connects people leaving prison with members of the community who are willing to open their home and host that person for up to six months in exchange for a stipend. Homecoming Project Community Navigators like me provide the initial support the formerly incarcerated person needs to succeed. Together we can end the infinite punishment that helps fuel mass incarceration.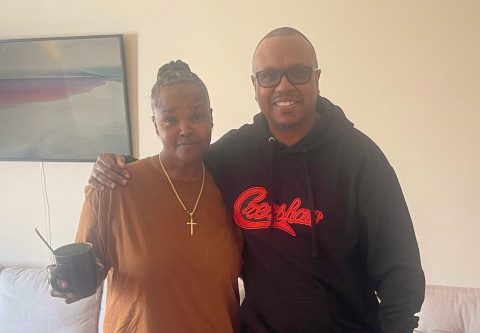 In April of this year when I first met Jamesetta as her community navigator, she was upbeat despite the anxieties of entering a demanding world very different from the one she left behind in 1985. She didn't know how to use a cell phone; she didn't have a bank account; she didn't even have an ID. For 41 years, from the government's perspective, she wasn't a person in the world.
She and I worked together, building a relationship grounded in trust and guided by her hopes, dreams, and near-term goals. She wanted to get her finances in order, so early on we discussed online banking systems, savings and investment strategies, and how to build credit, and I connected her with small-group classes on financial literacy. 
I was there to offer support and advice when she landed her first job and again when she found an even better one at a nonprofit organization that serves people experiencing homelessness. And now as a friend, I get to see how much she enjoys both her work and the financial stability and independence it provides. And together we celebrated the New York Times feature story that will hopefully help soften attitudes about punishment.
Jamesetta is one of 30 people to graduate from the Homecoming Project this year. Nothing brings me more joy than working with these highly motivated and capable individuals and our various partner organizations in the community to turn dreams into reality. 
Abdul AliAkbar is a lead community navigator with The Homecoming Project at Impact Justice. A native of San Francisco's Sunnydale public housing projects, Abdul has focused his 16-year career on serving marginalized communities. He started as a chaplain for the California Department of Corrections and Rehabilitation before transitioning to work with formerly incarcerated people, at-risk youth, and their families.