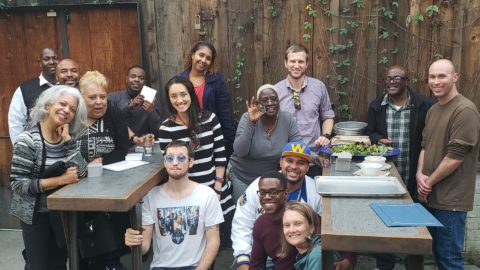 I smiled with gratitude when the officer handed me $200, the money provided to prisoners the day they are released. I slipped into the clothes my mother picked out for me and sat in a holding cell for four hours. These last few hours before my release were agonizing, but a tiny inconvenience compared to the 15 years of my life I had spent in prison.
And then I was free. I cried in my mother's arms and kissed my father's tear-stained face. For one moment, we were suspended in time, holding each other and allowing the realization that I was freed from prison to set in with the warmth of our embrace.
Psychological ecstasy and emotional intoxication—this is my best, standardized answer when someone asks what it's like to come home after serving 15 years in prison. I was socially expelled at the age of 18, grew into a woman behind walls, and at 33, I was finally coming home. My brain was in intense overdrive, taking it all in. People were looking at me directly in the eye, acknowledging me as just another individual out in the world. Gone was the prison garb, the barbed-wire fences, and the subordinate demeanor I had adjusted to live in.
The thought of one day coming home was enough to motivate me to become a much better version of myself long before I walked out of prison. Actually being free created a surge of euphoria. I felt like I had wings that could fly into a tornado. Anything was possible. Deep inside my soul lived years of ideas, dreams, and goals. I had a long list of to-dos and I knew I couldn't check them all off at once, but my spirit was energized and I wanted to go, go, go.