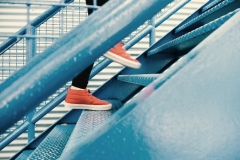 Download
This report explores the Alameda County Public Defender's Office (ACPDO) implementation of the Smart Defense Initiative, which seeks to ensure representation at arraignment hearings.
Previously, Alameda was the only county of its size in California that did not guarantee representation at arraignment hearings. With funding from the Bureau of Justice Assistance, the ACPDO provided representation to more than 3,600 defendants facing felony charges during a one-year period.
The results of their efforts are clear: Many defendants spend less time in custody and due process is ensured starting from the arraignment process. The County benefits both financially, from fewer and shorter jail terms, and advances its interests to pursue justice. The initiative also holds potential for a tremendous positive impact in the lives of defendants.
This evaluation resulted in several important findings:
Motions to release defendants greatly increased (from virtually 0 to 27 percent of cases), and were largely granted
Motions to reduce bail were largely granted (83 percent granted)
Rights to a speedy trial were asserted and increased as well (from 1 percent to 40 percent).
All these findings positively impact justice and due process outcomes. The County released defendants who would have otherwise remained incarcerated, averting a cumulative 2,974 days of incarceration during the course of a year. The ACPDO's progress in providing counsel at arraignment translates into over $420,000 in savings per year. The financial and human costs of incarceration are significant and should not be accepted without careful examination of all alternatives.
The Smart Defense initiative ensures those who could avoid additional days in custody are able to do so. This work provides evidence that representation at arraignment substantively benefits stakeholders within the criminal justice system, as well as the general public.