Impact Justice's National Training and Innovation Center for Restorative Justice Diversion offers its first webinar in our intro three-part series: What is Restorative Justice?
In this event, Co-Directors of Impact Justice's Restorative Justice Project Ashlee George and Cymone Fuller lay the foundation to understanding restorative justice. This conversation explores restorative justice's roots in indigenous practices, the values and approach of restorative justice, and the centrality of relationships and community in healing harms.
Expand upon your learning with this list of resources compiled by the Restorative Justice Project team and with our Restorative Justice Diversion Toolkit.
About the speakers: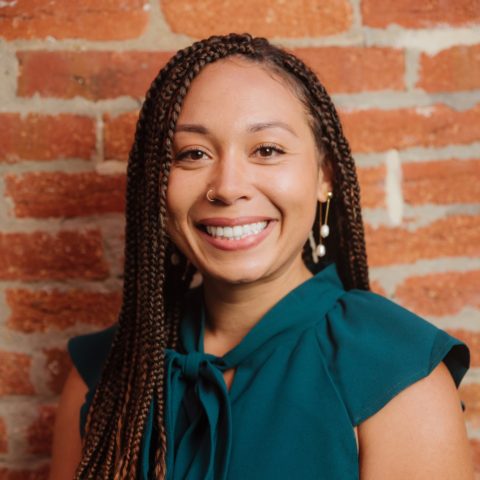 Cymone Fuller is a co-director of the Restorative Justice Project at Impact Justice, where she leads the expansion of pre-charge restorative justice diversion programs across the country.
Cymone began her career by addressing the school-to-prison pipeline in her home state of Minnesota, where she helped develop the "Solutions Not Suspensions" campaign at the Minnesota Education Equity Program. Her work brought together students, families, and school administrators to analyze the disproportionate push-out of youth of color, advocate for the revision of school discipline codes, and explore opportunities to bring best practices like restorative justice into Minnesota schools. She then joined the Vera Institute of Justice in New York where she focused on systemic reforms in the youth criminal legal system. Cymone worked to enhance family and youth partnership to guide reform efforts in jurisdictions across the country. She also supported sites looking to reduce the use of incarceration for young people through a gender and racial equity lens. After four years, Cymone joined Columbia University's Justice Lab, where she led partnerships with sites across the country to eliminate the use of incarceration for youth and elevate strategies to invest in community-driven justice alternatives.
Outside of her work with Impact Justice, Cymone is an adjunct professor at John Jay College of Criminal Justice in New York City and serves as an executive board member of the Stonewall Community Foundation. Cymone holds a bachelor's degree in sociology and social justice from the University of Minnesota and a master's degree in public administration from New York University's Wagner School of Public Service.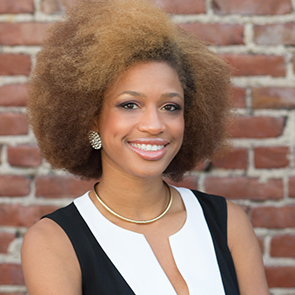 Ashlee George is co-director of Impact Justice's Restorative Justice Project and leads the implementation of pre-charge restorative justice diversion programs across the nation. She is a thought leader in restorative justice pedagogy and practices, and lent her expertise to pilot one of the first school-based restorative justice programs in Oakland, California, as well as one of the first survivor-oriented restorative justice diversion programs outside of California. Born and raised in Oakland, her hometown's culture and legacy of social justice instilled in Ashlee a deep commitment to justice with an emphasis on healing. Before joining Impact Justice, she spent 13 years facilitating restorative justice dialogues between youth who caused harm and the people impacted to create spaces of transformation and healing through accountability. Ashlee holds a B.A. in ethnic studies from the University of California, Berkeley. She held an advisory council position on the National Association of Community and Restorative Justice and is currently a board member of OneLife Institute for Spirituality & Social Transformation.