Impact Justice's National Training and Innovation Center for Restorative Justice Diversion offers its third webinar in our three-part series: The Diversion Toolkit for Communities: An Overview.
In this event, Bry Law, Karen Schousboe, and Sandra Rodriguez shared a story about a fictitious community-based organization and how it engaged with the toolkit to start a restorative justice diversion program in their community. They spoke about :
The importance of using the toolkit as a tool to build and deepen relationships in your community rather than a quick and easy guide to building a program.
Additional resources to help you and your community through your own restorative justice diversion toolkit journey.
Meet the speakers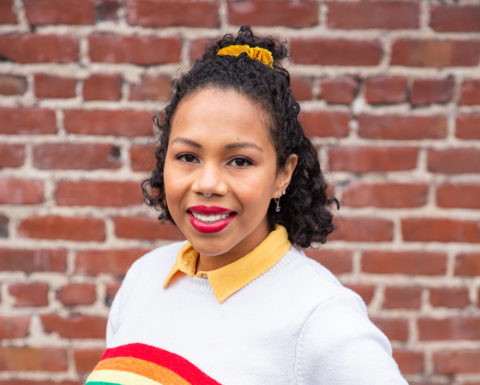 Bry Law's drive for a career rooted in creating a more equitable, inclusive, and just society comes from their experience as a volunteer coordinator and field manager during the 2016 election cycle. Bry serves as an administrative associate, providing operational and administrative support to the Restorative Justice Project team.
In addition to their work at Impact Justice, Bry is also the education program coordinator for The UC Theatre's Concert Career Pathways Program, which breaks-down barriers to entry and provides paid experiential learning for disconnected youth pursuing careers in the live music industry. Bry attended Lebanon Valley College as a psychobiology major and is currently pursuing an associate's degree in LGBTQI Studies at City College of San Francisco.
Bry uses they/them and she/her pronouns.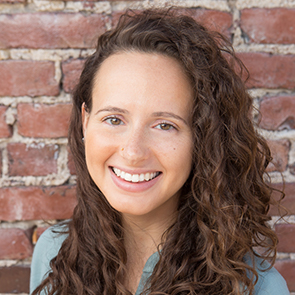 Karen Schousboe is driven by a commitment to support restorative and transformative justice efforts in the U.S. through a commitment to truth-telling around historical harms and community building. Prior to Impact Justice, she facilitated Talking Circles for high-school students and teachers interested in bringing restorative justice into the classroom. Karen also worked on community development programming in Myanmar for several years, igniting her firm belief in the ability of youth to bridge difference and transform community. Most recently, she was awarded a USAID Research and Innovation Fellowship to lead an inter-religious dialogue and peace leadership exchange program for young women from Bangladesh and Myanmar.
Karen holds an M.A. in conflict analysis and transformation from the Kroc Institute of International Peace Studies at the University of Notre Dame. She is also a board member of Sarus, an international youth peacebuilding organization.
Karen uses she/her pronouns.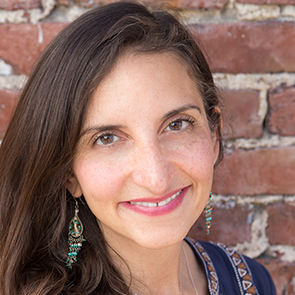 Sandra Rodriguez has been with Impact Justice since 2017 and brings nearly 10 years of experience in restorative justice research, education, advocacy, circle-keeping, restorative community conferencing facilitation and resident-led, issue-based community organizing. In her role as senior program specialist on the Restorative Justice Project at Impact Justice, she works with several U.S. counties partnering with Impact Justice to implement community-based, pre-charge restorative justice diversion programs by providing customized training and technical assistance to nonprofit organizations and their respective system partners.
Prior to joining Impact Justice, Sandra attended San Diego State University's dual master's degree program in Latin American studies and public administration with a concentration in criminal justice. As part of her studies, she conducted field research on transnational crime networks in Oaxaca, Mexico, human rights violations by the Municipal Police Department in Tijuana, Mexico, and youth diversion in San Diego, CA. She is currently working on her master's thesis on restorative justice in Latin America and among the Latinx diaspora in the United States.
As an organizer, she led the campaign to establish sustainable pre-charge restorative justice diversion for youth in the San Diego region as well as the campaign for the adoption of a resident-authored School Climate Bill of Rights at San Diego Unified School District, which prioritized district-wide implementation of restorative practices at one of the largest school districts in the nation.
Sandra currently volunteers as a facilitator for the Ahimsa Collective's Victim Offender Dialogue program and as a co-facilitator for its REALIZE program inside Valley State Prison. Regardless of what form of restorative justice Sandra is involved in, she remains dedicated to working closely with communities near and far to build power by dreaming of and creating a reality where the definition of justice is the opportunity for healing and the result of collective healing is the liberation of all people.