In the United States, children as young as 8 years old are placed on sex offender registries.
When states began to register kids in the 1980s and 90's, little was known about children who cause sexual harm. Upwards of 100,000 people on sex offender registries went on as kids. While some cases involve serious harm, many others involved normative childhood behavior such as playing doctor, streaking, or sexting. Research shows most often, this behavior would have ended even without intervention: Ninety seven percent of them never reoffend.
Registration laws stigmatize and isolate the very children they were designed to protect, forcing youthful indiscretions to follow kids into adulthood. Names, photos, and addresses can be made public, leading to vigilante violence and psychological harm. One in five people put on the registry as children attempt suicide; too many succeed.
In addition, placing kids on sex offender registries does nothing to prevent abuse but rather, can diminish public safety. This practice imposes huge social costs, totaling $3 billion annually in the US, yet it produces no social benefits.
Child sexual abuse is a serious but preventable problem, but our policies respond as if it is inevitable and ignore evidence-based solutions. If we reinvest in practices that both treat and prevent harm, we can disrupt cycles of trauma, healing families and restoring communities.
National Landscape
As of 2018, 38 states place youth on sex offender registries. Dating back to the tough-on-crime era and "superpredator" myth of the 1980s and 90's, youth registration was spurred by federal legislation including the 1994 Jacob Wetterling Act and its 1996 amendment, Megan's Law. Incorporating kids in state sex offender registries became a federal mandate under the Adam Walsh Act in 2006.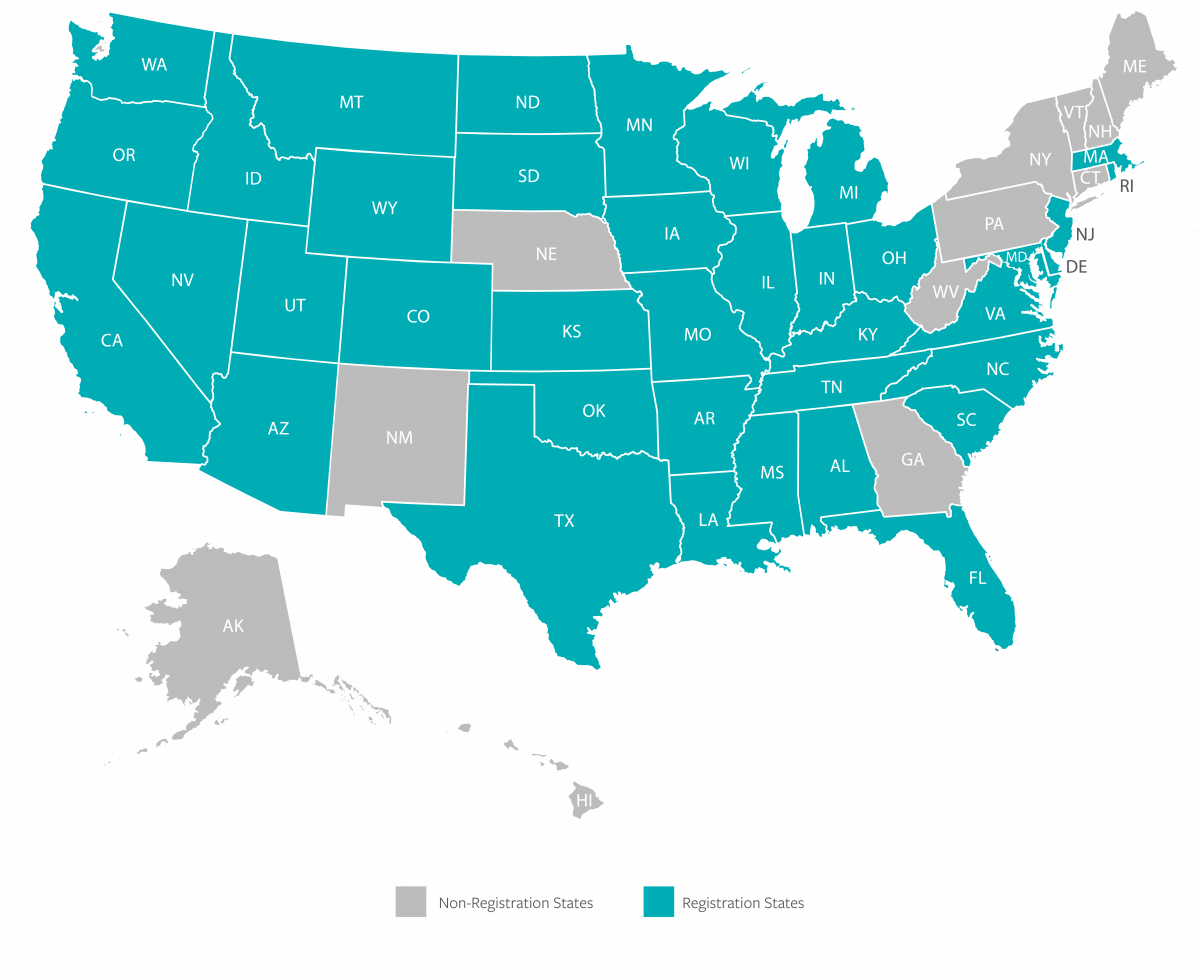 12 states and the District of Columbia do not practice youth registration. Notably, these jurisdictions do not experience higher recidivism rates than other states.
Nationally, the recidivism rate for children adjudicated delinquent in juvenile court of a sex offense is extremely low. Most recently, a meta-analysis reported a recidivism rate of just 2.75%.
A Harmful, Expensive, and Ineffective Practice:
Registering kids as sex offenders is an ineffective and expensive approach to child-on-child sexual harm.
Harms of Registration
CYRR's Nicole Pittman uncovered the severe and devastating consequences of youth registration in a first-of-its-kind report for Human Rights Watch in 2013. Since then, robust empirical and expansive qualitative research has backed up her findings, which include:

Barriers to Housing and Shelter: 44% experienced homelessness as children due to residential restrictions.

Barriers to Employment and Education: 63% faced serious employment and financial challenges due to status on the registry, often barred from attending schools.

Disrupted Families: 77% reported that registration significantly harmed their families, including their own children and victim-relatives, often because registrants are prohibited from living with other children.

Harassment and Physical Violence: 52% experienced violence as children resulting from registration. Vigilante violence plagues youth registrants, many are threatened with violence. Some are shot at, beaten, or even murdered.

Grave Mental Health Consequences: 85% reported serious mental health consequences as a result of registration and the associated isolation and stigmatization. Many consider suicide, too many succeed.

Victimization Before Registration: 100% of registrants had been identified in the child welfare system as victims themselves of abuse or neglect prior to their offense.
Costs of Registration
A cost-benefit analysis calculated that applying registration and notification laws to children has a net social cost of $3 billion annually – without providing any benefits. Additionally, states spend millions registering and monitoring kids, but allocate a fraction of those costs to victim services and prevention programs.
Registration is Ineffective
In the numerous studies of youth registration conducted in the past two decades, all have found the practice ineffective at reducing recidivism and deterring future incidents of child sexual abuse. The practice is equally ineffective regardless of the offense the child has committed.
Collateral consequences and social costs of this scale are an unacceptable response to a preventable problem. Subjecting children – many of whom are trauma survivors themselves – to this level of harm to implement a policy proven to be ineffective is a grave injustice to America's youth.
It's urgent we redirect efforts towards what we know works: evidenced-based, targeted treatment for intervention and prevention. The most successful of these approaches focus not only on the child, but also incorporate the family and community.
State Spotlight: California
In 1986, California became the first state to list children on sex offender registries and the state mandated lifetime registration of youth. In a sign of positive change, the state ended mandatory lifetime registration with the passage of SB 384 in 2017. This law marks an important first step towards ending the practice of youth registration, as young people will be able to petition for removal after five or 10 years.
Despite this progress, disparities in race and sexual orientation, as well as spending data from the state reveal the urgent need to end the youth registry. Registration is triggered when a child is found guilty in juvenile court of certain sex offenses and committed to the Department of Juvenile Justice (DJJ) – which is much more likely to impact marginalized youth – particularly youth of color, low-income youth, and LGBTQ youth. These children are disproportionately placed in out-of-home settings where supervision is high and mandatory reporting requirements apply to even normative sexual behaviors.
Racial Disparities in California: Youth Sex Offender Registration

Of the children on the California sex offender registry:
76% are youth of color
24% are white youth
Likelihood of Youth Registration by Race in California:
Black Youth
Native American Youth
Samoan, Pacific Islander, Japanese, and Hawaiian Youth
Latino Youth
For the exact same offense, in comparison to white youth:
Black youth are 6.5 times as likely;
Native American youth are 2 times as likely;
Samoan, Pacific Islander, Japanese, and Hawaiian youth are 1.5 times as likely;
Latino youth are equally likely to be on the California sex offender registry.
Registration Costs: California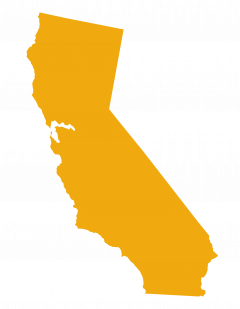 California's general fund and spending patterns reveal a critical opportunity for re-investment and re-allocation of resources:
Allocated for victim services: $46,000
Allocated for prevention: $0
In 2015, state contributions to survivor and prevention services come to $1.54 per survivor.
Amount spent registering children: $140,000,000
It is a promising sign of building national momentum that the first state to register children is now pivoting away from the punitive practice. California is uniquely positioned to implement treatment and prevention practices that are proven to work, and make a statewide commitment to ending cycles of trauma. The growing bipartisan movement of lawmakers, child welfare experts, law enforcement officers, survivors, judges, and advocates demonstrate that ending these practices are not just a possibility, but a priority.
Shifting the Narrative
We dispel myths about children on sex offender registries as well as around child-on-child sexual harm. The fact is, most kids on registries are survivors of neglect or trauma and never reoffend even without intervention. They should be offered treatment and healing.
Eliminating Harmful Policy
We collaborate with a bipartisan, multi-disciplinary coalition of stakeholders to eliminate youth registration laws, as well as oppose bills that threaten to expand the scope of registration for children.
Promoting Effective Practice
We advocate for investments in our survivors, families, and communities by expanding proven and effective practices to prevent, treat, and heal from sexual harm.
A child on the registry is a family on the registry, and often a victim on the registry.
– A survivor and a sister of a child on the registry
Holding children appropriately accountable for harmful behavior and providing evidence-based treatment can reduce their likelihood for future offending. Subjecting them to registration cannot.
– Dr. Elizabeth Letourneau, Director, Moore Center for the Prevention of Child Sexual Abuse